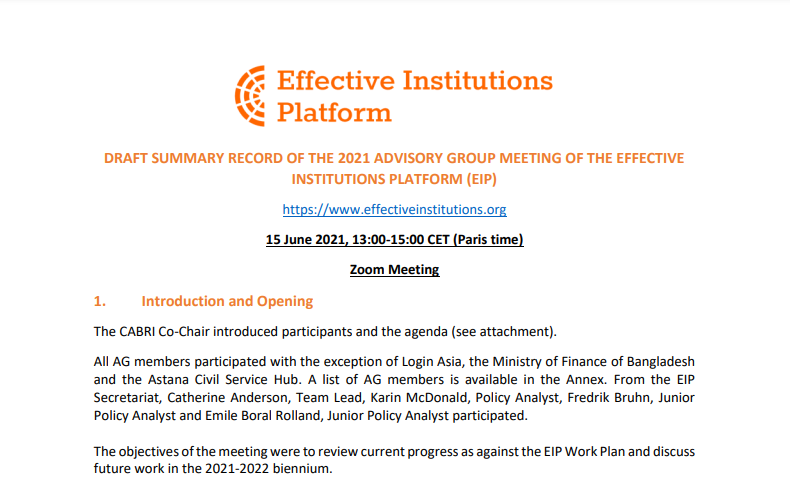 Summary Report: 2021 Advisory Group Meeting of the EIP
This report summarises the EIP Advisory Group meeting held on 15 June. Four annex documents served as room documents to the Advisory Group meeting and are also featured below.
The Advisory Group's meeting objectives were to review the current progress towards implementing the EIP work plan and discuss future work in the 2021-2022 biennium.
Annex III – Briefing Note on EIP activities in the first half of 2021