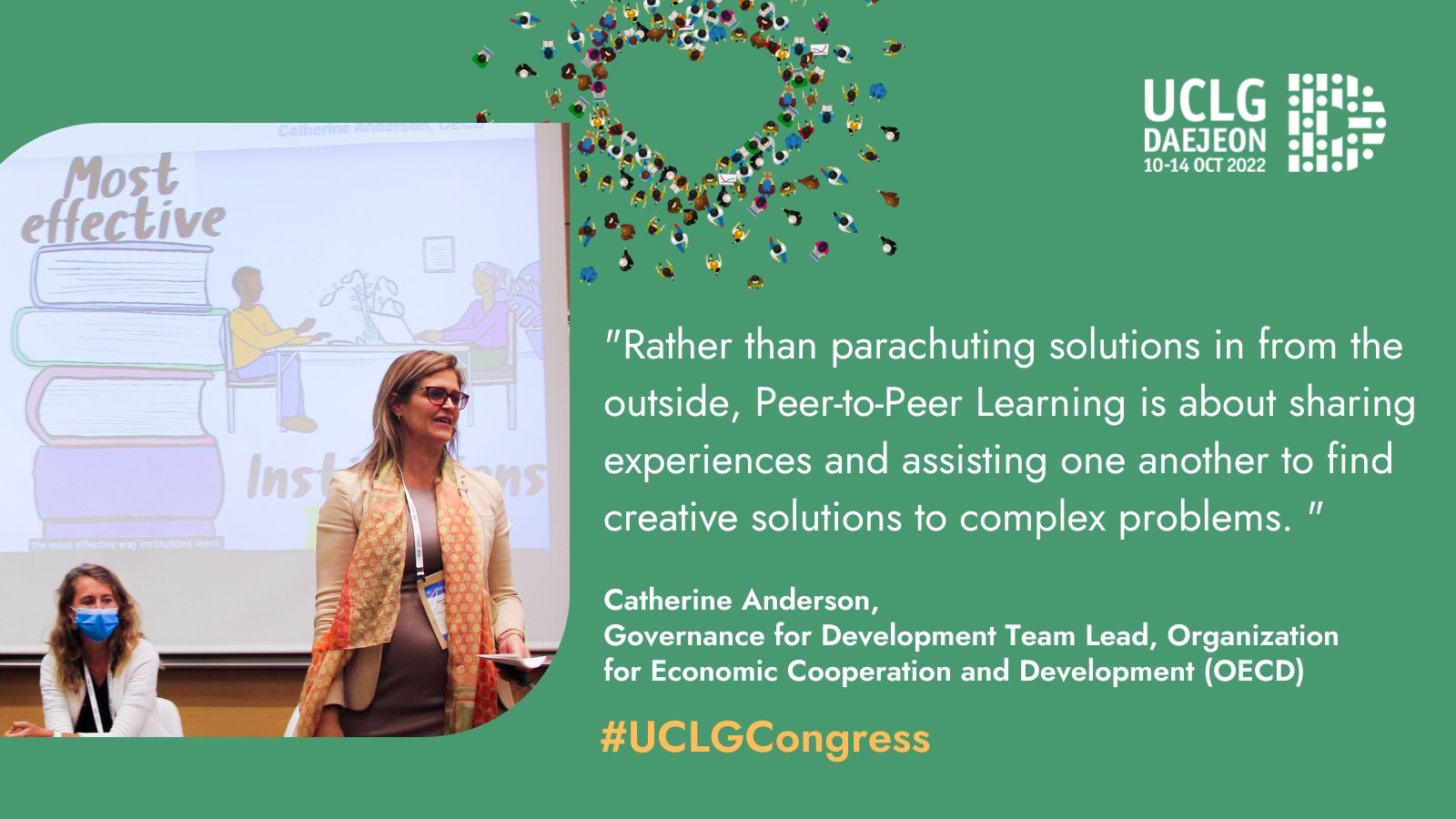 Masterclass on the value of tracking the impact of peer learning
Catherine Anderson, the Effective Institutions Platform (EIP) and Governance for Development and team lead in the OECD, delivered a mini-masterclass on the value of tracking the impact of peer learning during the Learning Forum at the UCLG Congress that was held in Daejeon in South Korea on October 11th.
The masterclass began by introducing the three domains that are critical for institutional performance and reform including the inner workings of an institution, its external environment and the socio-political context in which these institutions operate.
Subsequently, the intervention zoomed in on the attributes that are specific to P2P learning including its focus on collective problem-solving, the ability to tap into cognitive and affective learning, its ability to connect a diverse range of stakeholders and how it has the potential to facilitate shared experience.
The masterclass then introduced novel ideas on, the yet unresolved issue, of enabling monitoring, evaluation and learning (MEL) for more effective P2P learning. These ideas, which build upon an EIP-UCLG partnership around the Mediterranean City-to-City Migration project phase II, include the importance of using a systems approach to MEL, tracking the health and effectiveness of the partnership itself and the importance of thinking about how to deliver institutional or organisational change at the individual, organisational and contextual levels. Concurrently, it was recognised that enabling change is a messy, contingent and non-linear process.
A full transcript of the masterclass can be found here.