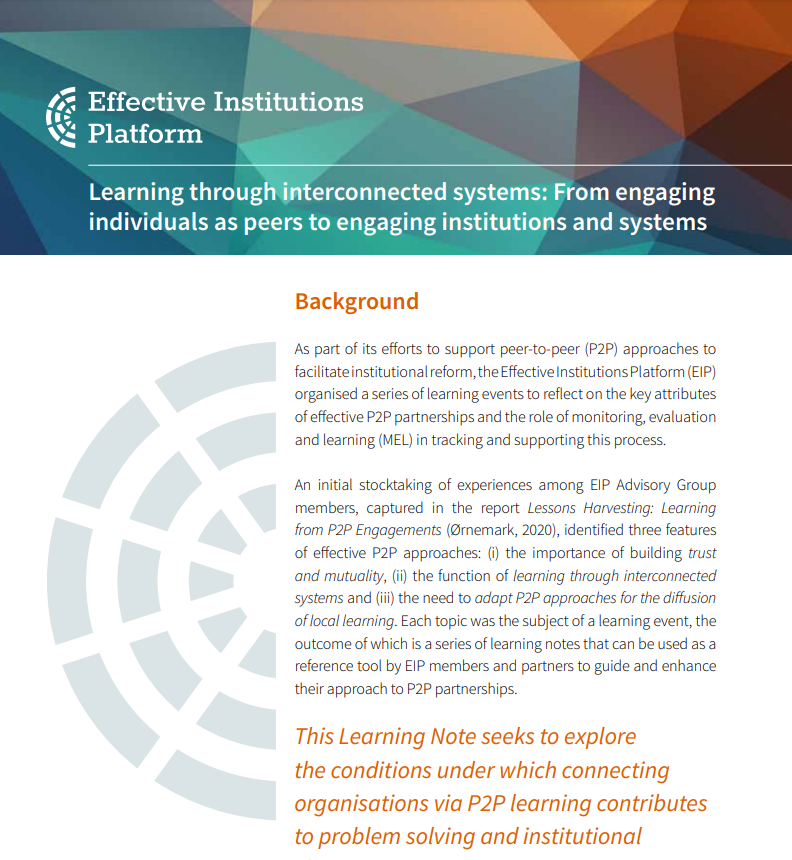 Summary Report: Learning event on 'learning through interconnected systems'
The EIP's learning events are part of efforts to support peer-to-peer (P2P) approaches as a pathway to institutional reform. The three-part learning series also builds on and informs ongoing work to develop tools and approaches with a view to improve monitoring, evaluation and learning in P2P initiatives.
The second event explored the circumstances under which connecting organisational systems via P2P learning contributes to institutional change, and how MEL can be used to track and support this process.
This report summarises the case studies and discussions presented during the event. The full presentations can be accessed via the links below.
Presentation by CABRI and FISCUS