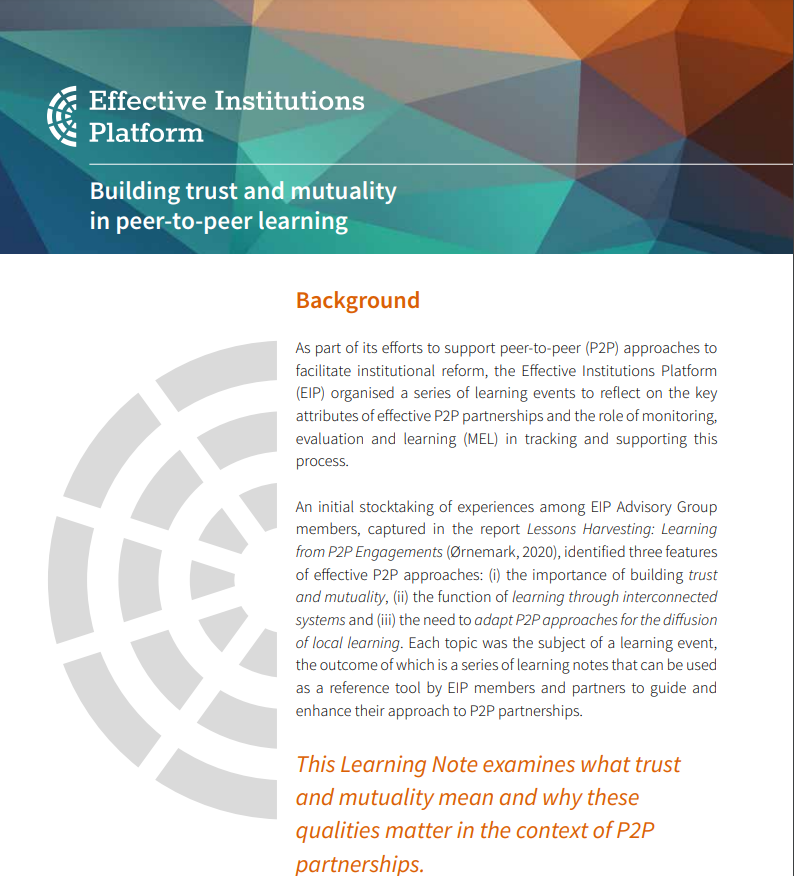 Summary Report: Learning Event on Building Trust and Mutuality in P2P Partnerships
The EIP's learning events are part of its efforts to support peer-to-peer (P2P) approaches as a pathway to institutional reform. The three-part learning event series builds on and informs the ongoing work to develop tools and approaches with a view to improve monitoring, evaluation and learning in P2P initiatives.
The first event focused on trust-based learning between peers, including how to promote mutual learning, address power imbalances in the partnership, encourage two-way flows of information and learning, and create a sense of joint purpose between participating institutions.
This report summarises the case studies and discussions presented during the event.